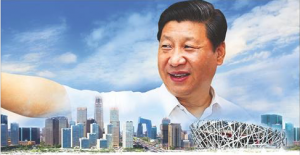 ---
By Jeff J. Brown
Downloadable SoundCloud podcast (also at the bottom of this page), as well as being syndicated on iTunes and Stitcher Radio (links below):
[dropcap]H[/dropcap]ailing from the San Francisco Bay area, Frank Scott is 80 years old and not afraid to tell you his age. In fact, Frank is not hesitant to sound off exactly what he thinks and believes, and he doesn't beat around the bush. Mark Twain could be like that. So could Albert Einstein, both calmly speaking truth to power and making the corrupt elites squirm and look down at their shoes, avoiding the searing white light of unvarnished reality.  Not only is Mr. Scott a great conversationalist, he is an outstanding commentary writer. Since 2007, he has stayed busy, posting more than an article a week at http://legalienate.blogspot.hk/
Someone sent me his blog link a while back and I was hooked. Frank is like a laser guided, anti-West, anti-empire missile, who, unlike America's arsenal, never misses. See for yourself on his blog. I can read a paragraph and just say out loud, "WOW", since he is so spot on and devastating to everything our owners stand for, past, present and future. I don't agree with everything Frank says, but his positions are reasoned, cogent and informed, which is what we all want, when hearing an opinion or idea. He can also be pretty damn funny, which is a plus. As Frank said in the interview, you gotta laugh sometimes at what is going on in the human race, or you end up crying all the time.
After recently introducing Frank to the "must bookmark" Greanville Post (http://www.greanvillepost.com/), where he is now also posting his work, I thought it would be a terrific idea for China Rising Radio Sinoland fans to have a chance to hear the Sage of San Francisco behind a microphone, fired up and ready to change the world – for the better, much better. So, grab a cup of tea, coffee, or a glass of wine or beer, sit back and enjoy our fun and humorous chat. You will enjoy listening to it, as much as I did hosting it.
During the interview, we discussed a few topics you may want to follow up on:
The Greanville Post: http://www.greanvillepost.com/
John Rachel: http://jdrachel.com/
John Rohn Hall: http://www.greanvillepost.com/authors/ (scroll down)
Savage Anxieties-The Invention of Western Civilization, by Robert A. Williams: https://www.goodreads.com/book/show/13721512-savage-anxieties
Al-Nakba documentary on Israel and Palestine: http://chinarising.puntopress.com/2017/08/26/look-at-what-jeff-j-brown-china-rising-radio-sinoland-host-is-checking-out-these-days/ (scroll down)
---
If you find China Rising Radio Sinoland's work useful and appreciate its quality, please consider making a donation. Money is spent to pay for Internet costs, maintenance, the upgrade of our computer network, and development of the site.
Or better yet, buy one of Jeff's books offered below.
---
Why and How China works: With a Mirror to Our Own History
---
ABOUT JEFF BROWN
JEFF J. BROWN, Senior Editor & China Correspondent,  Dispatch from Beijing
Jeff J. Brown is a geopolitical analyst, journalist, lecturer and the author of The China Trilogy. It consists of 44 Days Backpacking in China – The Middle Kingdom in the 21st Century, with the United States, Europe and the Fate of the World in Its Looking Glass (2013); Punto Press released China Rising – Capitalist Roads, Socialist Destinations (2016); and for Badak Merah, Jeff authored China Is Communist, Dammit! – Dawn of the Red Dynasty (2017). As well, he published a textbook, Doctor WriteRead's Treasure Trove to Great English (2015). He is also currently penning an historical fiction, Red Letters – The Diaries of Xi Jinping, to be published in late 2018. Jeff is a Senior Editor & China Correspondent for The Greanville Post, where he keeps a column, Dispatch from Beijing. He also writes a column for The Saker, called the Moscow-Beijing Express. Jeff interviews and podcasts on his own program, China Rising Radio Sinoland, which is also available on SoundCloud, YouTube, Stitcher Radio and iTunes.
Jeff can be reached at China Rising, jeff@brownlanglois.com, Facebook, Twitter and Wechat/Whatsapp: +86-13823544196.
---
For Jeff J Brown's Books, Radio Sinoland & social media outlets

Podcast: Play in new window | Download