NOW IN 22 DIFFERENT LANGUAGES. CLICK ON THE LOWER LEFT HAND CORNER "TRANSLATE" TAB TO FIND YOURS!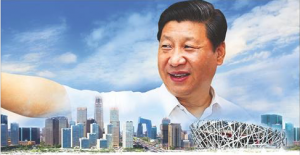 By Jeff J. Brown
Pictured above:

---
Thousands of dollars are needed every year to pay for expensive anti-hacking systems, controls and monitoring. This website has to defend itself from tens of expert hack attacks every day! It's never ending. So, please help keep the truth from being censored and contribute to the cause.
Paypal to jeff@brownlanglois.com. Thank you.
---
Do your friends, family and colleagues a favor to make sure they are Sino-smart:
Journalism: https://chinarising.puntopress.com/blog-2/
Books: http://chinarising.puntopress.com/2017/05/19/the-china-trilogy/ and
https://chinarising.puntopress.com/2018/06/18/praise-for-the-china-trilogy-the-votes-are-in-it-r-o-c-k-s-what-are-you-waiting-for/
Website: www.chinarising.puntopress.com
Twitter: https://twitter.com/44_Days
Facebook: https://www.facebook.com/44DaysPublishing
VK: https://vk.com/chinarisingradiosinoland
Mobile phone app: http://apps.monk.ee/tyrion
About me: https://chinarising.puntopress.com/about-the-author/
Sixteen years with the people on the streets of China, Jeff
Downloadable SoundCloud podcast (also at the bottom of this page), YouTube video, as well as being syndicated on iTunes, Stitcher Radio, RUvid and Ivoox (links below),
44 Days Radio Sinoland is pleased to present a question and answer interview between The Saker (www.thesaker.is) and Mr. Unknown (http://blog.hiddenharmonies.org) – between a Russian and a Chinese. They challenge each other with sharp and pointed questions, to test just how much understanding and misunderstanding there is about these two peoples, and their increasingly closer alliance against the West.

It is available below in English, Russian and Chinese!

Enjoy share.

44日电台Sinoland非常荣幸地一问一答的猎隼(www.thesaker.is)和未知先生的采访 (http://blog.hiddenharmonies.org) – 俄罗斯和中国之间。他们挑战对方用锋利和尖锐的问题,来测试到底有多少的了解和误解有一个关于这两个民族,他们对西方日益紧密的联盟。

它可在以下英语,俄语和中文!

享受的份额。

Q&A with a Chinese Friend, with The Saker 2015.9
The buck stops with YOU. If you don't share this, who will?