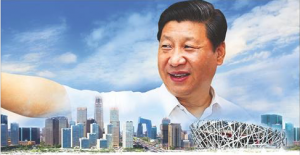 ---
By Jeff J. Brown
Downloadable SoundCloud podcast (also at the bottom of this page), as well as being syndicated on iTunes and Stitcher Radio (links below),
[dropcap] G [/dropcap]Good news! The excellent 21st Century website is now working with China Rising Radio Sinoland. I would like to thank its Chief Editor, Dr. Kiyul Chung for his time and efforts to get me added to his outstanding stable of Global Opinion Makers. It is truly a humble honor to join such informed and principled writers.
The 21st Century picks the best of anti-imperial media from around the world, to keep you up to date on real news and critical happenings shaping your future. I have it on my daily diet for current events and background, so I strongly encourage you to add it to your favorites too.
The 21st Century main website:
My articles will be added here:
http://www.21cir.com/specialists/jeff-j-brown
On with the good fight for truth and justice! The 21st Century and China Rising Radio Sinoland are now brothers-in-arms!
---
If you find China Rising Radio Sinoland's work useful and appreciate its quality, please consider making a donation. Money is spent to pay for Internet costs, maintenance, the upgrade of our computer network, and development of the site.
---
Why and How China works: With a Mirror to Our Own History

---
ABOUT JEFF BROWN
JEFF J. BROWN, Senior Editor & China Correspondent, Dispatch from Beijing
Jeff J. Brown is a geopolitical analyst, journalist, lecturer and the author of The China Trilogy. It consists of 44 Days Backpacking in China – The Middle Kingdom in the 21st Century, with the United States, Europe and the Fate of the World in Its Looking Glass (2013); Punto Press released China Rising – Capitalist Roads, Socialist Destinations (2016); and for Badak Merah, Jeff authored China Is Communist, Dammit! – Dawn of the Red Dynasty (2017). As well, he published a textbook, Doctor WriteRead's Treasure Trove to Great English (2015). He is also currently penning an historical fiction, Red Letters – The Diaries of Xi Jinping, to be published in late 2018. Jeff is a Senior Editor & China Correspondent for The Greanville Post, where he keeps a column, Dispatch from Beijing. He also writes a column for The Saker, called the Moscow-Beijing Express. Jeff interviews and podcasts on his own program, China Rising Radio Sinoland, which is also available on SoundCloud, YouTube, Stitcher Radio and iTunes.
In China, he has been a speaker at TEDx, the Bookworm and Capital M Literary Festivals, the Hutong, as well as being featured in an 18-part series of interviews on Radio Beijing AM774, with former BBC journalist, Bruce Connolly. He has guest lectured at the Beijing Academy of Social Sciences and various international schools and universities.
Jeff can be reached at China Rising, jeff@brownlanglois.com, Facebook, Twitter and Wechat/Whatsapp: +86-13823544196.
---
For Jeff J Brown's Books, Radio Sinoland & social media outlets

Podcast: Play in new window | Download
Subscribe: RSS