NOW IN 22 DIFFERENT LANGUAGES. CLICK ON THE LOWER LEFT HAND CORNER "TRANSLATE" TAB TO FIND YOURS!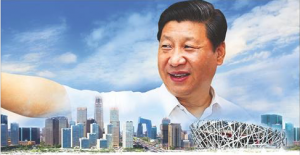 By Jeff J. Brown
Pictured above: Leanne Lindsay in a thoughtful moment.

---
Thousands of dollars are needed every year to pay for expensive anti-hacking systems, controls and monitoring. This website has to defend itself from tens of expert hack attacks every day! It's never ending. So, please help keep the truth from being censored and contribute to the cause.
PayPal to jeff@brownlanglois.com. Bank cards can also be used through the PayPal portal. Thank you.
---
Do your friends, family and colleagues a favor to make sure they are Sino-smart:
Journalism: https://chinarising.puntopress.com/blog-2/
Books: http://chinarising.puntopress.com/2017/05/19/the-china-trilogy/ and
https://chinarising.puntopress.com/2018/06/18/praise-for-the-china-trilogy-the-votes-are-in-it-r-o-c-k-s-what-are-you-waiting-for/
Website: www.chinarising.puntopress.com
Twitter: https://twitter.com/44_Days
Facebook: https://www.facebook.com/44DaysPublishing
VK: https://vk.com/chinarisingradiosinoland
Mobile phone app: http://apps.monk.ee/tyrion
About me: https://chinarising.puntopress.com/about-the-author/
Sixteen years with the people on the streets of China, Jeff
Downloadable SoundCloud podcast (also at the bottom of this page), YouTube video, as well as being syndicated on iTunes, Stitcher Radio, RUvid and Ivoox (links below),




China Rising Radio Sinoland host Jeff J. Brown did a double take when he saw Ms. Leanne Lindsay's Twitter account photo and the audacious handle of "Red All Over 99", Twitter account: @redallover99 .
He started following her on Twitter and as time went on, he became more and more impressed and respectful of Leanne's mission. This defiant, principled and knowledgeable young woman wants communism NOW! No, make that yesterday, thank you.
Jeff was intrigued, to say the least, by her boundless energy and committment to another vision for humanity, that is not the current, capitalist model over much of the world. Knowing that saying you are "Red All Over" communist can cost people valuable relationships with family, friends and colleagues, Jeff decided to get Leanne on the show, to hear her fascinating story of political awareness and fight for economic and social justice for all peoples. He is honored and excited to have her on today's program.
PS: Jeff and Leanne agreed that the most important act any world citizen can do is to stop using all mainstream media, no exceptions whatsoever – yes, including BBC, PBS, the Guardian, the New York Times, et al. It's brainwash propaganda. Jeff and Leanne recommend the following sites for daily current events and up to the minute news, from the perspective of humanity's 85%, who are not from Eurangloland:
Leanne's daily faves:
http://en.farsnews.com/Default.aspx: Iran's official news site.
http://sana.sy/en/: Syria's official news site.
http://tass.com/politics. Russia's official news site.
http://www.rodong.rep.kp/en/: DPRK's official news site.
And Jeff's:
Russia Today: world news with a European and Asian perspective.
Press TV: current events in the eyes of the Muslim world.
Telesur: global news from Latin America.
Global Times: current events from China's perspective.
Why and How China works: With a Mirror to Our Own History

---
ABOUT JEFF BROWN
JEFF J. BROWN, Editor, China Rising, and Senior Editor & China Correspondent, Dispatch from Beijing, The Greanville Post
Jeff J. Brown is a geopolitical analyst, journalist, lecturer and the author of The China Trilogy. It consists of 44 Days Backpacking in China – The Middle Kingdom in the 21st Century, with the United States, Europe and the Fate of the World in Its Looking Glass (2013); Punto Press released China Rising – Capitalist Roads, Socialist Destinations (2016); and for Badak Merah, Jeff authored China Is Communist, Dammit! – Dawn of the Red Dynasty (2017). As well, he published a textbook, Doctor WriteRead's Treasure Trove to Great English (2015). Jeff is a Senior Editor & China Correspondent for The Greanville Post, where he keeps a column, Dispatch from Beijing and is a Global Opinion Leader at 21st Century. He also writes a column for The Saker, called the Moscow-Beijing Express. Jeff writes, interviews and podcasts on his own program, China Rising Radio Sinoland, which is also available on YouTube, Stitcher Radio, iTunes, Ivoox and RUvid. Guests have included Ramsey Clark, James Bradley, Moti Nissani, Godfree Roberts, Hiroyuki Hamada, The Saker and many others. [/su_spoiler]
Jeff can be reached at China Rising, jeff@brownlanglois.com, Facebook, Twitter, Wechat (Jeff_Brown-44_Days) and Whatsapp: +86-13823544196.
Read it in your language • Lealo en su idioma • Lisez-le dans votre langue • Lies es in deniner Sprache • Прочитайте это на вашем языке •

用你的语言阅读
---
Wechat group: search the phone number +8613823544196 or my ID, Jeff_Brown-44_Days, friend request and ask Jeff to join the China Rising Radio Sinoland Wechat group. He will add you as a member, so you can join in the ongoing discussion.
Podcast: Play in new window | Download
Subscribe: RSS