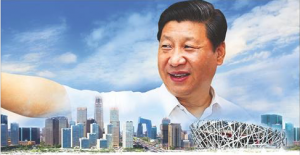 ---
About Jeff J Brown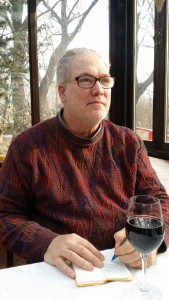 J
eff J. Brown is the author of 
44 Days 
(2013) and 
Doctor WriteRead's Treasure Trove to Great English
 (2015). In 2016 
Punto Press 
released 
China Rising, Capitalist Roads, Socialist Destinations – The Truth behind Asia's Enigmatic Colossus
. For 
Badak Merah
, Jeff authored 
China Is Communist, Dammit! – Dawn of the Red Dynasty
 (2016). He is also currently penning an historical fiction, 
Red Letters – The Diaries of Xi Jinping
, to be published in late 2016. Jeff is a contributing editor with the 
Greanville Post
, where he keeps a monthly column, 
Dispatch from Beijing.
 He also writes a monthly column for 
The Saker
, called the 
Moscow-Beijing Express
. Jeff interviews and podcasts on his own program, 
China Rising Radio Sinoland
, which is also available on 
YouTube
, 
Stitcher Radio
 and 
iTunes
.
In China, he has been a speaker at TEDx, the Bookworm and Capital M Literary Festivals, the Hutong, as well as being featured in an 18-part series of interviews on Radio Beijing AM774, with former BBC journalist, Bruce Connolly. He has guest lectured at international schools in Beijing and Tianjin.
Jeff grew up in the heartland of the United States, Oklahoma, much of it on a family farm, and graduated from Oklahoma State University. He went to Brazil while in graduate school at Purdue University, to seek his fortune, which whet his appetite for traveling the globe. This helped inspire him to be a Peace Corps Volunteer in Tunisia in 1980 and he lived and worked in Africa, the Middle East, China and Europe for the next 21 years. All the while, he mastered Portuguese, Arabic, French and Mandarin, while traveling to over 85 countries. He then returned to America for nine years, whereupon he moved back to China in 2010. He lives in China with his wife, where he teaches passionately in an international school. Jeff is a dual national French-American.
---
China Rising Radio Sinoland and Jeff J Brown's social media outlets:
Facebook: https://www.facebook.com/44DaysPublishing 
Flickr: http://www.flickr.com/photos/113187076@N05/ 
Google+: https://plus.google.com/110361195277784155542 
Linkedin: https://cn.linkedin.com/in/jeff-j-brown-0517477
Pinterest: https://www.pinterest.com/jeffjb/
Sinaweibo (for Jeff's ongoing photos and comments on daily life in China, in both English and Chinese): http://weibo.com/u/5859194018
Stumbleupon: http://www.stumbleupon.com/stumbler/jjbzaibeijing
Tumblr: http://jjbzaibeijing.tumblr.com/
Twitter: https://twitter.com/44_Days
Wechat group: search China Rising Radio Sinoland
As well, email: jeff@brownlanglois.com and Wechat/Whatsapp: +8613823544196
---
---
A Selection of Jeff's Offerings. More articles are posted regularly. 
---
---
What they aren't telling you behind the Great Western Firewall, about Xi Jinping's meetings with Obama.——26.9.2015
Moti Nissani- Planet Earth & the Fermi Paradox. 44 Days Radio Sinoland Interview, Part 1, (15.6.23)
•DISPATCH FROM BEIJING:
The Demonization of Xi Jianping (2015.4.4) •DISPATCH FROM BEIJING:
---
Help us amplify the reach of these dispatches from Beijing. Be sure to share this information with friends, co-workers and kin:
44 Days Radio Sinoland on Sound Cloud: https://soundcloud.com/44-days
44 Days Radio Sinoland on Stitcher Radio: http://www.stitcher.com/podcast/44-days-publishing-jeff-j-brown/radio-sinoland?refid=stpr
44 Days Radio Sinoland on iTunes: https://itunes.apple.com/cn/podcast/44-days-radio-sinoland/id1018764065?l=en 
THANK YOU.
---