NOW IN 22 DIFFERENT LANGUAGES. CLICK ON THE LOWER LEFT HAND CORNER "TRANSLATE" TAB TO FIND YOURS!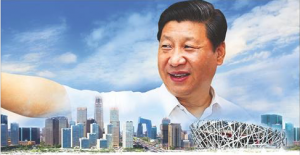 By Jeff J. Brown
Pictured above: like all good imperialists, what's good for the Western goose in unacceptable to offer to the Chinese gander. (Image by scmp.com)
---
Thousands of dollars are needed every year to pay for expensive anti-hacking systems, controls and monitoring. This website has to defend itself from tens of expert hack attacks every day! It's never ending. So, please help keep the truth from being censored and contribute to the cause.
Paypal to jeff@brownlanglois.com. Thank you.
---
Do your friends, family and colleagues a favor to make sure they are Sino-smart:
Journalism: https://chinarising.puntopress.com/blog-2/
Books: http://chinarising.puntopress.com/2017/05/19/the-china-trilogy/ and
https://chinarising.puntopress.com/2018/06/18/praise-for-the-china-trilogy-the-votes-are-in-it-r-o-c-k-s-what-are-you-waiting-for/
Website: www.chinarising.puntopress.com
Twitter: https://twitter.com/44_Days
Facebook: https://www.facebook.com/44DaysPublishing
VK: https://vk.com/chinarisingradiosinoland
Mobile phone app: http://apps.monk.ee/tyrion
About me: https://chinarising.puntopress.com/about-the-author/
Sixteen years with the people on the streets of China, Jeff
Downloadable SoundCloud podcast (also at the bottom of this page), as well as being syndicated on iTunes, Stitcher Radio, RUvid and Ivoox (links below),


President Xi Jinping's official visit to Washington, and all of that one-on-one face time with Barak "I'm good at killing Muslims" O'Drona, can be quickly parsed as follows:
Xi Jinping and Obama will say a lot of things and make a number of promises during their consultations together this week. That includes the liberalization of China's state owned enterprises (SOEs: see & listen to https://chinarising.puntopress.com/2015/08/21/the-myth-of-chinese-capitalism-greanville-post-dispatch-from-beijing-44-days-radio-sinoland-15-8-16/). The Communist Party of China (CPC) will never relinquish control of many, many key sectors of the economy. Why? Baba Beijing understands that the West is just slobbering to come in to pillage and rape the country, and enslave the people. If that were to happen, the West would turn the People's Republic of China (PRC) into scores of balkanized, bloody Ukraines, and Xi & Co. know it. They've read their history well and their parents all lived it, viscerally, before liberation in 1949.
The "non-cybersleuthing" of each others' corporations is dead on arrival (DOA), since almost every Western business in China of a certain size, is and will continue to act as information conveyor belts for the NSA complex. Even if the CEOs make the pledge, the CIA, MI6, DGSE, BND, etc., have so many thousands of non-official covers (NOCs) in the Fortune 500, that they can't control it. Thus, the Chinese will keep on doing the same and as we can see in the news, in spite of their official denials, their Ministry of State Security (MSS) is very, very good at it. If the West is negligent enough to let it happen, good on 'em, as they say Down South. Any self-respecting country would do the same thing, in this age of full spectrum spying across the globe.
So far, the defense agreement is probably the most important one signed, the results of which will be more verifiable to all interested parties, and which will hopefully avert an accidental World War III. http://www.chinadaily.com.cn/world/2015xivisitus/2015-09/25/content_21975985.htm Not surprisingly, it was mostly censored, as far as I can see, behind the Great Western Firewall, since it does not fit the "stand tall-be tough-do as we command" paradigm of the imperial, Washington-London-Paris consensus. These days, we can throw in Tokyo, Ottawa and Canberra as well.

Finally, Xi announced that China will invest $3 billion in developing countries, to reduce their emissions of carbon, leaving America holding the environmental desecration-bag, in hand. Obama was sitting in the audience, just two meters from Xi, when he made the announcement. Priceless. The United States of Fortune 500 cannot really seriously do anything to reduce its corporatocracy's bottom line. So, in all likelihood, in the years to come, Baba Beijing will be going it alone, in trying the save humanity from ecosystem implosion. With almost 20% of the world's people, China's concern for the human race is existential. http://www.scmp.com/news/china/policies-politics/article/1861587/chinas-us3-billion-pledge-help-countries-tackle-climate

In sum, President Xi Jinping came to and left Washington, looking and acting more like the world's dependable, trustworthy head of state, rather than Big Biz-Deep State ventriloquist dummy Barak Obama ever could. This is all just emblematic of how much Planet Earth's geopolitics have changed in the last generation, and how much they are continuing to flow in the favor of the Anti-West, headed by the empire killing, dynamic duo of China and Russia.
Want all the details of all the Sino-American agreements? Here is the 49-point communiqué released by the Chinese. To see the full text, you must click on the hyperlink at bottom of each page:

http://www.globaltimes.cn/content/944633.shtml.

Why and How China works: With a Mirror to Our Own History

---
ABOUT JEFF BROWN
JEFF J. BROWN, Editor, China Rising, and Senior Editor & China Correspondent, Dispatch from Beijing, The Greanville Post
Jeff J. Brown is a geopolitical analyst, journalist, lecturer and the author of The China Trilogy. It consists of 44 Days Backpacking in China – The Middle Kingdom in the 21st Century, with the United States, Europe and the Fate of the World in Its Looking Glass (2013); Punto Press released China Rising – Capitalist Roads, Socialist Destinations (2016); and for Badak Merah, Jeff authored China Is Communist, Dammit! – Dawn of the Red Dynasty (2017). As well, he published a textbook, Doctor WriteRead's Treasure Trove to Great English (2015). Jeff is a Senior Editor & China Correspondent for The Greanville Post, where he keeps a column, Dispatch from Beijing and is a Global Opinion Leader at 21st Century. He also writes a column for The Saker, called the Moscow-Beijing Express. Jeff writes, interviews and podcasts on his own program, China Rising Radio Sinoland, which is also available on YouTube, Stitcher Radio, iTunes, Ivoox and RUvid. Guests have included Ramsey Clark, James Bradley, Moti Nissani, Godfree Roberts, Hiroyuki Hamada, The Saker and many others. [/su_spoiler]
Jeff can be reached at China Rising, jeff@brownlanglois.com, Facebook, Twitter, Wechat (Jeff_Brown-44_Days) and Whatsapp: +86-13823544196.
Read it in your language • Lealo en su idioma • Lisez-le dans votre langue • Lies es in deniner Sprache • Прочитайте это на вашем языке •

用你的语言阅读
---
Wechat group: search the phone number +8613823544196 or my ID, Jeff_Brown-44_Days, friend request and ask Jeff to join the China Rising Radio Sinoland Wechat group. He will add you as a member, so you can join in the ongoing discussion.
Podcast: Play in new window | Download
Subscribe: RSS