NOW IN 22 DIFFERENT LANGUAGES. CLICK ON THE LOWER LEFT HAND CORNER "TRANSLATE" TAB TO FIND YOURS!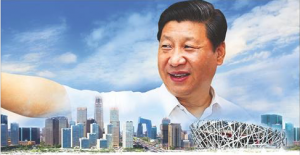 By Jeff J. Brown
Pictured above: China's Belt and Road Initiative is unstoppable, because it really is win-win, mutually beneficial trade and development with its many partners around the world, unlike the West's exploiting, extracting World Bank/IMF mafia.

---
Thousands of dollars are needed every year to pay for expensive anti-hacking systems, controls and monitoring. This website has to defend itself from tens of expert hack attacks every day! It's never ending. So, please help keep the truth from being censored and contribute to the cause.
PayPal to jeff@brownlanglois.com. Bank cards can also be used through the PayPal portal. Thank you.
---
Do your friends, family and colleagues a favor to make sure they are Sino-smart:
Journalism: https://chinarising.puntopress.com/blog-2/
Books: http://chinarising.puntopress.com/2017/05/19/the-china-trilogy/ and
https://chinarising.puntopress.com/2018/06/18/praise-for-the-china-trilogy-the-votes-are-in-it-r-o-c-k-s-what-are-you-waiting-for/
Website: www.chinarising.puntopress.com
Twitter: https://twitter.com/44_Days
Facebook: https://www.facebook.com/44DaysPublishing
VK: https://vk.com/chinarisingradiosinoland
Mobile phone app: http://apps.monk.ee/tyrion
About me: https://chinarising.puntopress.com/about-the-author/
Sixteen years with the people on the streets of China, Jeff
Downloadable SoundCloud podcast (also at the bottom of this page), YouTube video, as well as being syndicated on iTunes, Stitcher Radio, RUvid and Ivoox (links below),
Join China Rising Radio Sinoland host and author Jeff J. Brown for another rock'em-sock'em, informative and fun interview with Dr. Godfree Roberts. While writing his upcoming book, China 2020-Everything You Know Is Wrong, Godfree is an invaluable and knowledgeable resource for current events and geopolitics that affect our daily lives.
Today's topic is the just concluded global Belt and Road Forum (BRF), in Beijing, where 29 heads of state joined Chinese President Xi Jinping, along with 1,500 delegates from 130 countries and international organizations, to plan for fairer economic relations, as well as a more prosperous, just and peaceful 21st century.
American President Donald Trump sent his special representative at the last minute, so at least the US showed up. If Hillary Clinton were president, we'd all be building bomb shelters for World War III. The European Union pouted like churlish babies and left China looking like fools. No matter. Thanks to China's millennial vision and history of win-win, multilateral cooperation and commerce, the world is changing at lightning fast velocity, or at least as fast as one of China's high speed trains. You wouldn't know it in the West, where there has been and continues to be a virtual blackout and CIA-media censorship of this history changing initiative, and the positive impact it is having on everybody's lives and future – including yours.
Here on China Rising Radio Sinoland, you can get the real news about how the world works and continues to evolve.
Jeff promised to post Godfree's excellent previous interviews here, all highly recommended:
Shanghai's public school revolution is burying the West – Godfree Roberts on China Rising Radio Sinoland 20160507
The Myth Of Western vs Chinese Education Superiority-Godfree Roberts On China Rising Radio Sinoland 20160714
China's G-20 Summit will decide humanity's fate. Godfree Roberts on China Rising Radio Sinoland 20160904
G20 Summit: Our Lives Are Changing Faster than We Think- Godfree Roberts on China Rising Radio Sinoland
No joke: your life is changing faster than you think – thanks to China, with Godfree Roberts 20160925
Xi v Trump- the Real Story of Their Florida Meeting, with Godfree Roberts, China Rising Radio Sinoland 20170409
End note:
Godfree recommended this book: http://siteresources.worldbank.org/DEC/Resources/84797-1104785060319/598886-1104951889260/NSE-Book.pdf . Are you a busy boy or girl? At least treat yourself to the Introduction and Epilogue.
Since the West's owners have blacked out and censored the Belt and Road Forum, as well as much of the New Silk Roads story, here are some of the resources that Godfree and Jeff used for their interview:
https://multimedia.scmp.com/news/china/article/One-Belt-One-Road/pakistan.html
China's Belt and Road Initiative ushers in 'Globalization 2.0': experts – People's Daily Online
China's direct investment in Belt and Road regions – Global Times
Xi to attend opening ceremony of Belt and Road forum in May
Feature: How one key trade port on the Maritime Silk Road changes the world – Xinhua | English.news.cn
Economic Watch: Key forum to rally support for Belt and Road Initiative – Xinhua | English.news.cn
China's investment along Belt and Road booms – Xinhua | English.news.cn
Report: B&R trade value hits US$953.59 bln in 2016 – China International Contractors Association – Powered by JEECMS
Xi to attend opening ceremony of Belt and Road forum in May
Few From West Drawn by China's One Belt, One Road Conference
China signs over 130 transport pacts with Belt and Road countries – CGTN
China signs deals with 46 countries, regions on mutual recognition of academic degrees – half are along Belt and Road – Global Times
Belt and Road Forum for International Cooperation–People's Daily Online
What do we know so far about China's second aircraft carrier? | ChinaPower Project
The Prospects of China's Great Silk Road Revival | New Eastern Outlook
China maps out 'Belt and Road' with action plan – Global Times
Beijing to offer scholarships to B&R countries – Global Times
Belt and Road Attendees List | The Diplomat
China confirms representatives from US, ROK, others to attend BRF – Global Times
How the Belt and Road initiative is bringing countries together – Global Times
Dim Sums: Rural China Economics and Policy: China's Agricultural New World Order
China hosts global Silk Road forum — RT News
PressTV-Trump's Mideast tour about 'unity against Iran'
EU backs away from trade statement in blow to China's 'modern Silk Road' plan | World news | The Guardian
China Focus: Riding on fruitful forum, confident Xi takes Belt & Road to next level – People's Daily Online
Next Silk Road summit set for 2019 as Beijing ramps up global drive | South China Morning Post
Why and How China works: With a Mirror to Our Own History

---
ABOUT JEFF BROWN
JEFF J. BROWN, Editor, China Rising, and Senior Editor & China Correspondent, Dispatch from Beijing, The Greanville Post
Jeff J. Brown is a geopolitical analyst, journalist, lecturer and the author of The China Trilogy. It consists of 44 Days Backpacking in China – The Middle Kingdom in the 21st Century, with the United States, Europe and the Fate of the World in Its Looking Glass (2013); Punto Press released China Rising – Capitalist Roads, Socialist Destinations (2016); and for Badak Merah, Jeff authored China Is Communist, Dammit! – Dawn of the Red Dynasty (2017). As well, he published a textbook, Doctor WriteRead's Treasure Trove to Great English (2015). Jeff is a Senior Editor & China Correspondent for The Greanville Post, where he keeps a column, Dispatch from Beijing and is a Global Opinion Leader at 21st Century. He also writes a column for The Saker, called the Moscow-Beijing Express. Jeff writes, interviews and podcasts on his own program, China Rising Radio Sinoland, which is also available on YouTube, Stitcher Radio, iTunes, Ivoox and RUvid. Guests have included Ramsey Clark, James Bradley, Moti Nissani, Godfree Roberts, Hiroyuki Hamada, The Saker and many others. [/su_spoiler]
Jeff can be reached at China Rising, jeff@brownlanglois.com, Facebook, Twitter, Wechat (Jeff_Brown-44_Days) and Whatsapp: +86-13823544196.
Read it in your language • Lealo en su idioma • Lisez-le dans votre langue • Lies es in deniner Sprache • Прочитайте это на вашем языке •

用你的语言阅读
---
Wechat group: search the phone number +8613823544196 or my ID, Jeff_Brown-44_Days, friend request and ask Jeff to join the China Rising Radio Sinoland Wechat group. He will add you as a member, so you can join in the ongoing discussion.
Podcast: Play in new window | Download
Subscribe: RSS